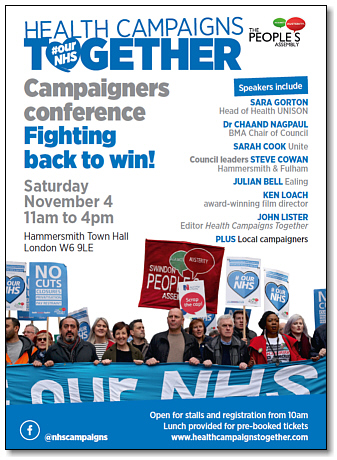 Campaigners' Conference
Saturday November 4, 11.00-4.30pm
Hammersmith Town Hall, W6 9LE
As workshops and speakers are finalised,
more details can be found here
.
If you are travelling more than 100 miles click here.
FREE printed leaflets on request to
healthcampaignstogether @gmail.com
: tell us how many you want, and where to post them,
or download the two-page leaflet here
.
Getting to Hammersmith Town Hall:
download a map