A coalition to defend #ourNHS
After 2017 election:
press Labour MPs to prioritise NHS

We need the NHS (Reinstatement) Bill to make its way into Parliament once more in 2017. The public mood has shifted in terms of wanting public services restored. Like us the public WANT the ethos of a NATIONAL Health Service. Not a privatised fragmented profit-seeking health industry. The tide of public feeling against 'Austerity' means now is the time for the Labour Party to be clear and assertive in policy.

The NHS (Reinstatement) Bill is the only piece of legislation on the table that clear in its committment to stopping and reversing NHS privatisation. So please ask your Labour MP to make the NHS bill a priority and show that a public service NHS is top of Labour's agenda.

The MPs best placed to back the Bill after the Private Members' Bill ballot can be found HERE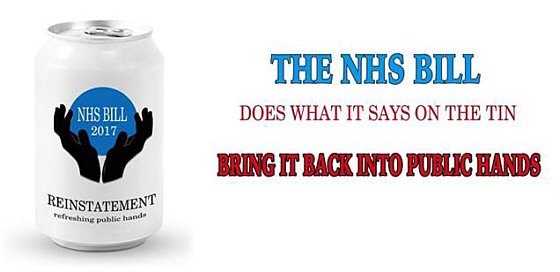 Campaign
NHS Bill Meeting with MPs 28 June

The Campaign for the NHS Reinstatement Bill is organising this with Rachael Maskell, Labour MP for York Central. Campaigners are being asked to lobby their MPs to attend.

The meeting is intended to build support amongst MPs for re-tabling the Bill as a cross party Bill on 30th June (deadline for slots for non-ballot Private Members Bills).

This follows the predictable and shameful filibustering into oblivion of Caroline Lucas's honourable attempt to get her private members' Bill through this Parliament.

Shame on them: but we're back!

Rachael Maskell MP, elected last year as Labour MP for York Central and former head of health at Unite, has requested campaigners to ask MPs to attend.

The meeting will be by invitation only, since the room only holds 90 people. Please lobby your MP on this - The NHS Bill will never become law until enough MPs are convinced it needs to. And that means educating many of them! Including Labour.


March 11: the date the Bill was moved in the Commons by the Green Party's Caroline Lucas MP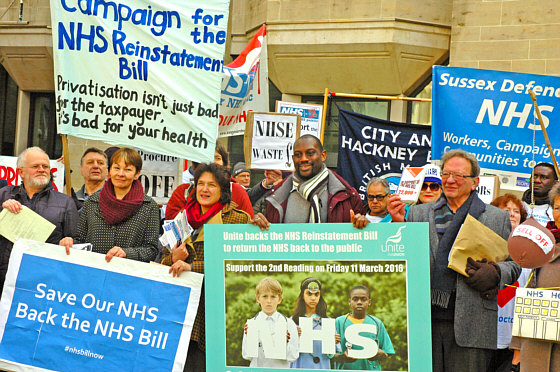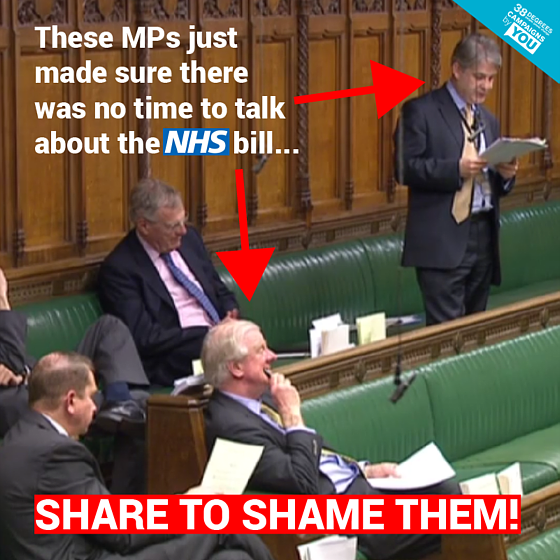 Copyright © 2023 Health Campaigns Together