Conferences and Events

NHS Birthday Events

On Wednesday July 5 2017 campaigners and unions celebrated Our NHS with a 69th Birthday Party.

Health Campaigns Together and the TUC worked together to coordinate events in hospitals all over England.

Here is the TUC blog.

Pictures of some of the dozens of events are available HERE

It's #OurNHS, and we will fight on to defend and restore it.



March 4 2017 demonstration in London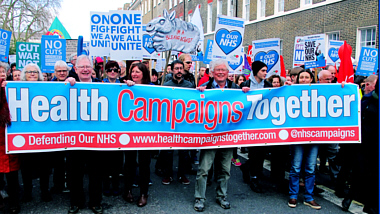 Click HERE to see photos and media and video coverage of our massive March 4 demonstration.



Challenging the STPs
Conference held in Birmingham on September 17 2016
The conference was a real success. 150 campaigners from all over England came to discuss the latest top-down reorganisation of the NHS and the challenge we face in defending local access to health services.
Speakers included Diane Abbott MP, Shadow Health Secretary. Download her speech HERE

Also


Conference: Health Campaigns Together to Win, Leeds 2016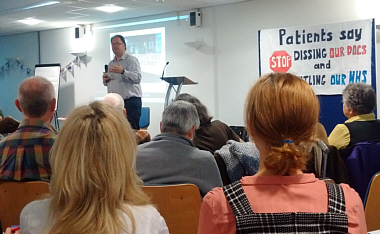 For a report of the conference held in October 2016 and links to Yorkshire campaigns CLICK HERE.









Defending the NHS conference
Saturday 30 January 2016, London Welsh Centre

For those who missed this successful conference, and for those who enjoyed it and want to remember what was said, here's what the key platform speakers said.


Video interviews
Thank you to John Hully, Pragmatist Productions, who filmed and edited these on the day.