Summer Events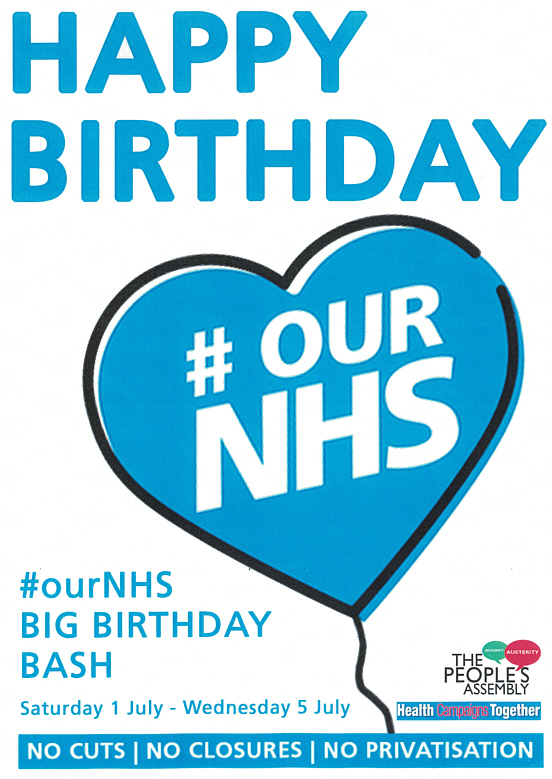 In terms of national coordination, Health Campaigns Together, along with the People's Assembly, supports calls for a week of events and action in every area to coincide with the NHS 69th Birthday on July 5 and starting with key events on the 1st July. Local action along these lines could include:
Picnics and parties to celebrate the NHS and its values, where possible seeking endorsement and involvement of councils, MPs and local community organisations
Celebrations outside (or where possible with trade union support inside) local hospitals, serving birthday cake to staff, especially those threatened with possible downgrade, loss of beds or closure, and sharing information on local plans.
During the summer and autumn, HCT will concentrate on:
building regional and locally-based campaigning networks, and regional conferences - for example in the South West, East of England, North West and Midlands -
and a major national conference in London on Saving Our NHS to take place in the autumn after the main party conferences.
We also want to build on the support for the March 4 Demonstration from over a dozen national trade unions, and the many local TUCs and trade union bodies that mobilised so strongly and made a big turn-out possible.
We invite all of the supporting organisations to affiliate to HCT and work with us locally and nationally on future events.
Get more details - and register your local event - at www.ournhs.info


Local Events